Personal Pilates Instruction at the Retreat
Come and enjoy a personal Pilates lesson at the Retreat Barn based in the Malvern Hills. 
The calming and relaxing Pilates studio can be found in the heart of Castlemorton Common at the foothills of the Malvern Hills. The tranquil and relaxing space is the perfect place to focus on your own personal health and wellbeing.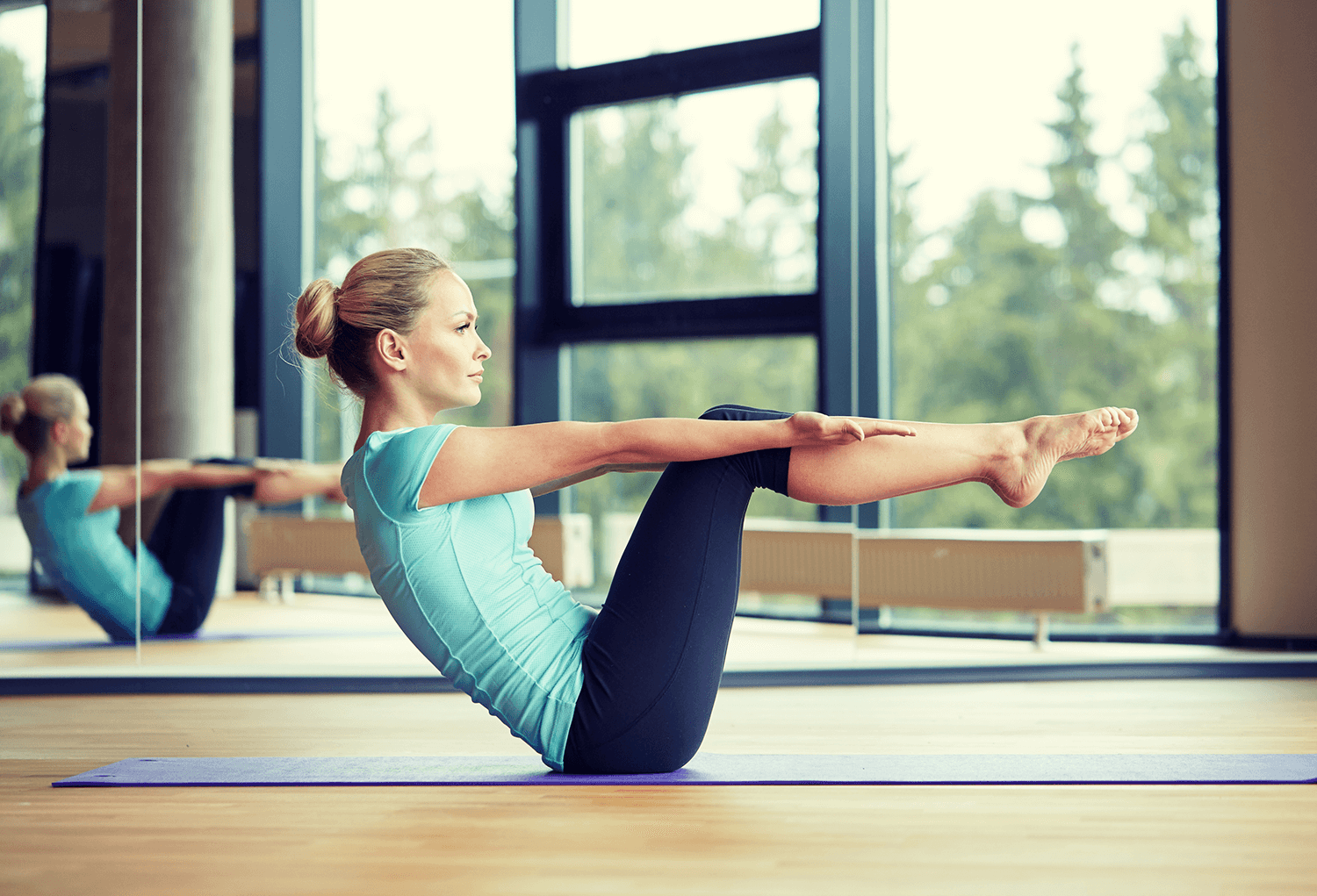 My name is Tess Heslop – I am a YMCA qualified Level 3 Mat Pilates Instructor. I've always enjoyed keeping fit and active. When I'm not practicing Pilates I love walking and cycling in the Malvern Hills. A whip lash injury several years ago lead me to try Pilates and I've been a convert ever since. I quickly realised regular sessions kept me pain free and more flexible and it is the perfect compliment to my cycling. 
Pilates is suitable for all ages and abilities. Pilates is a method that focuses on strengthening the body as a whole reducing muscular imbalances and promoting joint mobility through flexibility. It requires concentration and control and will help you to listen to your body and learn more about how it moves and works. It can be adapted to constantly challenge you at your own level. Each personal training session is planned to meet your own individual exercise and fitness goals. 
Practicing Pilates will help to improve your posture and alleviate some of the daily aches and pains caused by our modern sedentary lifestyle. Pilates is all about mindful, thoughtful movement, it will help you to listen more to your body and remain strong and functional. It really is a case of use it or lose it. 
Pilates Training for one to one's and small groups, (max 3) in the heart of the Malvern Hills. Personal training is by far the best way to start doing Pilates. A one to one session offers you a personal assessment and a program designed to your requirements, allowing you to focus on specific areas. Personal training will help you to perfect your technique and progress that much quicker. It is also recommended before joining larger classes, so that you can understand and start to master the Pilates Principles of breathing, alignment, control, precision, concentration and flow.
The Pilates Personal Training is run from the Retreat studio in Castlemorton. Classes are 1 hour and include a Preparation phase,Main phase and Closing phase. 
1:1 classes are £30 an hour
Small groups up to 3 participants are £45 an hour. 
All classes are booked in 6 week blocks. 
Cancellations must be made 24 hours in advance or full charges will apply. 
Address
Ambleside, Castlemorton, Malvern, WR13 6DA