Pilates at Retreat to the Hills
About Retreat Pilates
Hello! My name is Tess and I own and run Retreat to the Hills Pilates. Selling my online designer homeware business marked the close to my retail career which spanned over 20 years and included leading Buying teams at Next and Wedgwood. After a period of reflecting on my next challenge I set up Retreat to the Hills as a place for recovery and restoration of the mind and body.
Pilates has always been important to me and was key to my recovery from a road traffic accident. It has become a way of life and I'm keen to share the benefits with others. The strengthening, mobilising and realignment of postures brought through Pilates is well known, but the psychological benefits of giving people time out to simply focus on their breath and improve their proprioception is hugely rewarding for my clients and myself.
I qualified a few years ago as a Level 3 Pilates Instructor with YMCA. Since then I have also successfully completed a conversion course to be certified by Body Control Pilates. Body Control Pilates is widely seen as a benchmark for safe and effective teaching of the highest quality, with teachers working in more than 40 countries. It is Europe's largest professional Pilates organisation. I am continuing my professional development with additional courses by Body Control Pilates and Can Rehab.
My loyal client base of different age groups and abilities come to Retreat to the Hills for Pilates and enjoy the time focusing on their own well-being. I hold small group classes, solo sessions that really help focus on individuals own needs, and husband and wife sessions for couples to learn together. Recorded sessions are also online to offer people the flexibility of training at home.
I love that there is always something to challenge you with Pilates and the fact that I am fitter and more flexible in my 40's than I was in my 30's is testament to what is possible.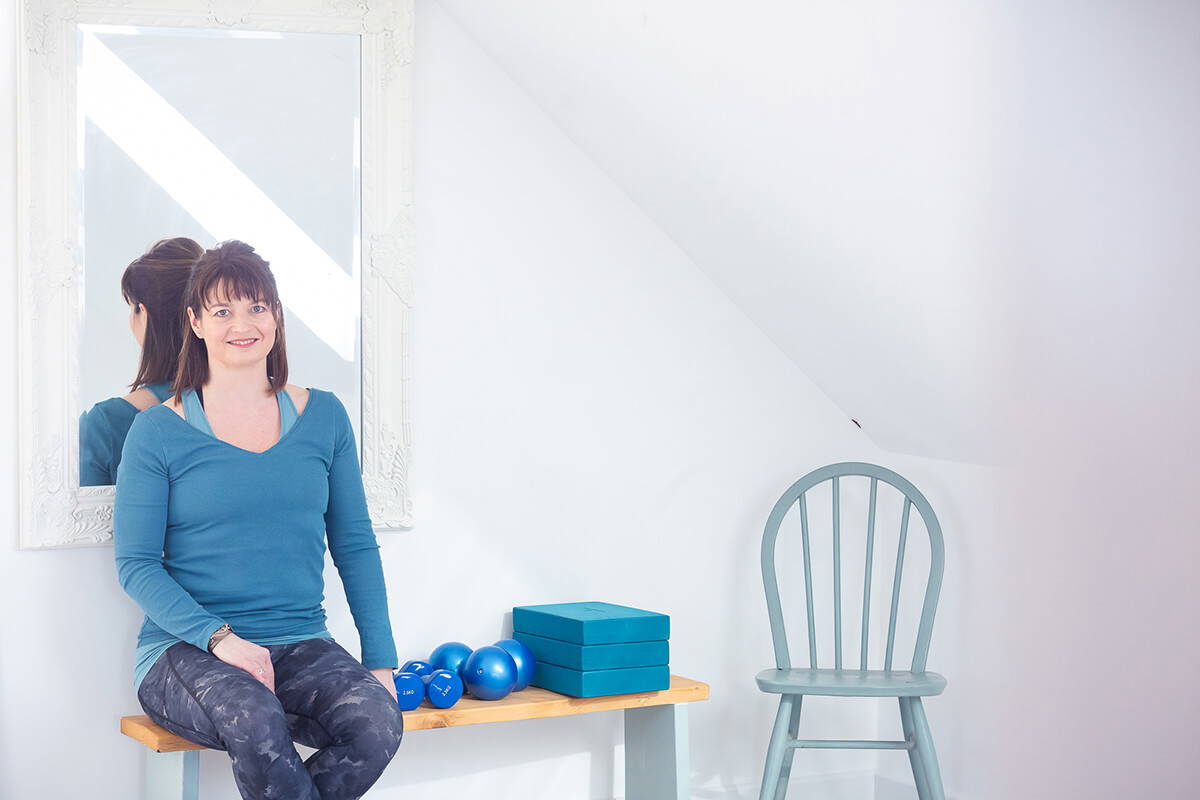 Our live mat classes are taught in our studio, which is situated at the foothills of the Malvern Hills.
The tranquil space is the perfect place to focus on your own personal health and well being with a Pilates Training session.
Class sizes are kept small to ensure you get the maximum amount of attention and really get the most out of your training session. In the group sessions Tess is able to offer adaptations to enable you to get the most out of each session whilst enjoying the warmth and banter of a group workout.
Due to COVID our mat class sizes are currently limited to 3 people. We ask that you bring your own mat and block or towel.
Contact Tess to find out availability and to book.
Mixed class bookings are £10 per person.
There are private sessions available throughout the week.  You book a complete 1 hour session. It can be just you, you and your other half, you and your mum… the options are endless, no more than 3 people and you pay £30 for the whole session. Please let Tess know when you book who is coming.
Reformer classes are taught on an Allegro 2 Reformer.
The Reformer sessions are only for 1:1.

Private sessions are £30 per hour. Please contact Tess to book.
Private Classes
Private classes can be booked as a 1:1, 1:2 or 1:3. Just need to book one of the private training slots and let me know how many will be attending.
If you are starting Pilates for the first time or returning after a long break a
personal training is by far the best way to learn the basic of Pilates. A private session offers you a personal assessment and programme designed to meet your own individual needs and will help you to perfect your technique and progress a lot quicker. It is also recommended to have a few private sessions before joining larger classes, so that you can understand and start to master the Pilates principles of breathing, alignment, control, precision, centering and flow.
All private classes are £30 for a one hour session. Contact Tess to book.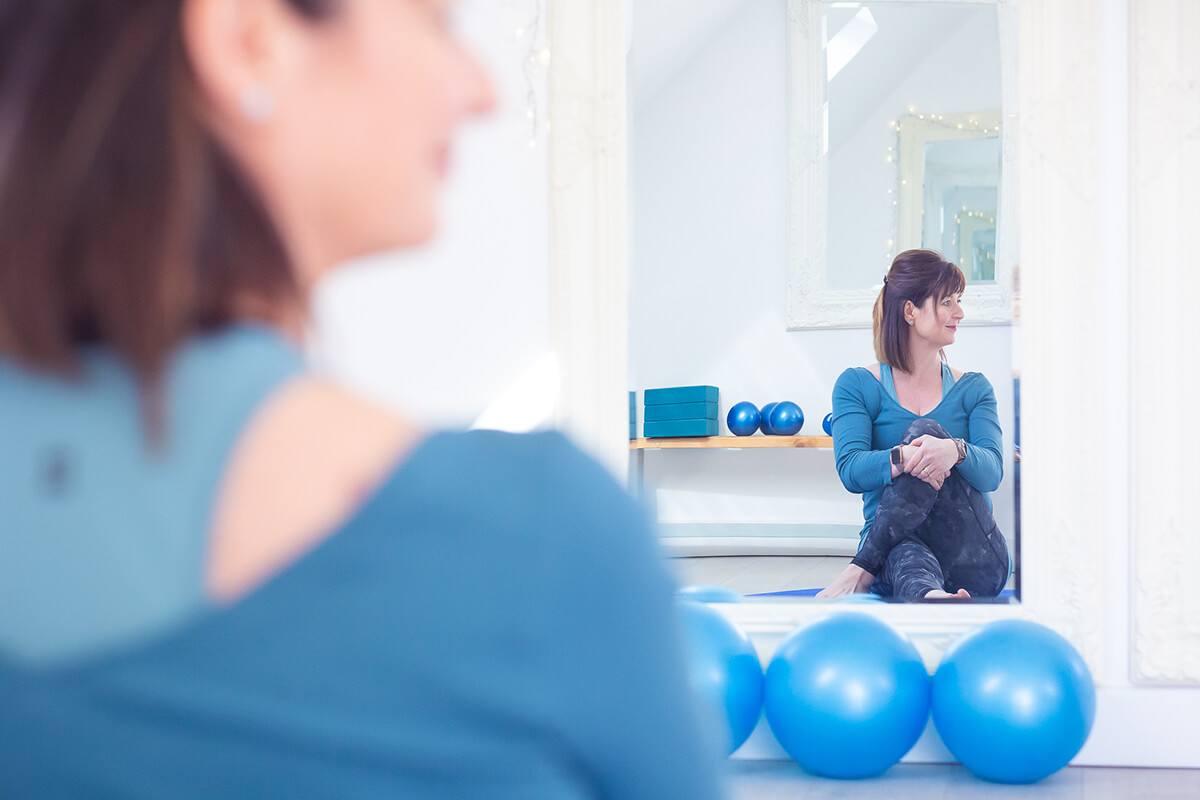 Pilates On Demand pre recorded Pilates sessions can be purchased for unlimited use with a monthly subscription.
Classes are taught as mixed ability and designed to compliment the live sessions. There are also some 15 minute short sessions focusing on key areas for those times when you don't have the motivation or energy to do a full workout.
The On Demand sessions are available for a monthly subscription of only £10. Once you have subscribed you will be sent an email link every month to view the videos at a time that suits you on Vimeo. You can cancel your subscription at any time. If you are interested please send us an email and we will send you the BACS information.
We really want you to feel as relaxed as possible when you train at The Retreat Studio so we have put the following measures in place.
– Temperatures of all participants to be taken upon arrival
– Spacing of mats to be in accordance with the latest Government Guidelines
– Hand washing facilities and hand sanitiser will be provided
– All surfaces to be disinfected with anti viral cleaner prior to and after each session.
– Booking and payment to be contactless
– Clients to bring own mats and a towel or block
The Mental Benefits are as good as the Physical
I really didn't think Pilates was my thing being more of a boot camp enthusiast. I was surprised at how hard it worked my muscles without getting up a sweat. I am totally converted – I know that pilates will always be part of my life now. The mental benefits are as good as the physical. I really enjoy understanding how my body should be aligned correctly and thinking about different muscle groups to work them individually. I could see my muscle tone developing within the first weeks particularly around my waist. I am more conscious of how I sit and stand which can only be beneficial as I am in my early forties! Tess is welcoming, knowledgeable, dedicated and she has a good sense of fun. ;
My Body is Definitely becoming Stronger
I have had quite a few Pilates teachers in the past and I think Tess is the best! It is such a treat to have an hours session with her every week. I can feel myself gradually improving as I get to know the movements and my body is definitely becoming stronger, which for me, was the main attraction of Pilates. ;
A Wonderful Hour of 'Me' Time
Tess is an inspiring Pilates teacher, who has supported me both post-operatively and also helping to re-develop my core strength, balance and co-ordination as part of a return to competitive riding.
Tess is clear, structured and pays great attention to each member of the class. She ensures that exercises are performed correctly and to an appropriate level, whilst keeping a sense of humour which improves even the most challenging movements!
In a busy week my Pilates sessions are a wonderful hour of 'me' time whilst being physically challenged too!.
Each Exercise is at the Right Level for each Individual
I get so much out of the lessons. The lessons are enjoyable and relaxed and Tess is adaptable in her approach ensuring that each exercise is at the right level for each individual. Each lesson is varied and I enjoy the sense of achievement after mastering a challenging move! Physically I am stronger, more flexible and generally more toned and the lessons have been invaluable in helping maintain a sense of well-being in amongst the stresses of everyday life! .
Pilates lessons with Tess have been a revelation. She is professional but the sessions are fun. She caters for all abilities and is able to stretch some members of the group whilst being mindful of the needs of others. I have found myself really looking forward to our sessions. The next morning I can even reach down with ease to put my socks on (something that has challenged me for a few years)! These pilates sessions are making a huge difference and making me feel so much brighter and in tune with my body.
A Peaceful Setting in Which to Practice Pilates
Tucked away at the foot of the Malvern Hills, you couldn't ask for a more peaceful setting in which to practice Pilates. Tess is a fantastic teacher adapting each move to your individual level and incorporating new moves weekly, so there is no chance of getting bored. My flexibility is improving and I always leave a session feel very calm and relaxed.
Address
Ambleside, Castlemorton, Malvern, WR13 6DA